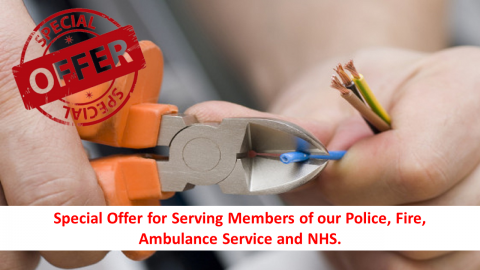 Nurses Day is being celebrated on Friday 12th May in the U.K. Nursing staff are the superheroes of health care. They're there when needed most, changing lives with their unique set of skills.
We wanted to celebrate Nurses' Day to give something back to our servicemen and women by offering a massive 20% of all electrical works for serving members of our NHS, police, firemen and women and ambulance staff.
Do you know anyone serving in the NHS, army, police force or emergency services? Always looking out for others and never themselves? Pass this fantastic offer on, all you have to do is quote: NHS0517
After all, whilst you keep us safe and well who looks out for you and your family in your home?
So if you have a friend, family member, colleague or simply a neighbour let them know that your local electricians are thinking of them and are here to help.
For more information give Mark a call on 01322 686073
Look after those that look after you… " No one has ever become poor by giving" ~ Ann Frank.
20% OFF ALL ELECTRICAL WORKS - YOUR LOCAL BEXLEY ELECTRICIANS