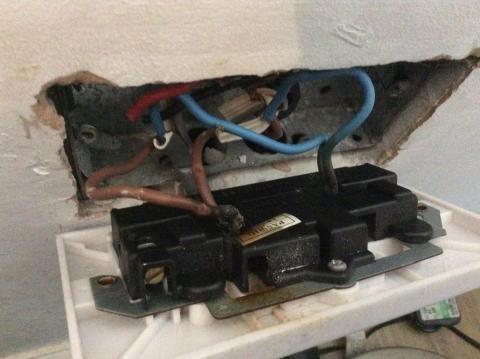 With Christmas just around the corner this is an expensive time of year for us all and the last thing we need is a hefty bill on top of everything because we had to call out a tradesperson over the Christmas period.
In the run up to Christmas we can get carried away with shopping, wrapping presents dealing with visiting relatives and everything else the season brings and as a result it is easy to forget to deal with some of the more mundane things...
• The light that occasionally doesn't work
• The socket that crackles when you plug something in
• The RCD unit that trips intermittently
• The Electric Shower that gives off an odd smell when used
All of these things and others that you know you will deal with "LATER", any one of them could spoil Christmas for you. If you know or suspect, you have a problem then call an electrician and have it dealt with now.
Imaging your house on Christmas morning, your teenage son jumps in the shower and mid-way through his hour long singing fest the power fails, you call your local Electrician only to find he is booked out on three or four similar calls he might be able to get to you by 4 o'clock and by the way it's Christmas, so it will be more expensive. 
You scratch your head and think ...I knew there was something wrong with that shower and I meant to have it looked at.... Well it's too late and the Christmas you have prepared for just may not happen now.
I get numerous calls on Christmas Day from residents in Bexley Dartford and Bromley with an Electrical Emergency, for things that could have been avoided, so think carefully and plan ahead, what do you need resolved to ensure your Christmas goes as planned.
Also please remember the risk that extension leads and overloading sockets can pose, we all want our homes to look lovely at Christmas with all those wonderful lights and ornaments available nowadays but if you do not have enough sockets consider your options, maybe you can go for battery operated items instead and of course you can always add some additional sockets, just give your local Electrician a call, I'll be happy to help.
Above all else, from my family to yours, Merry Christmas!