How Knowledgeable and Experienced is Your Electrician?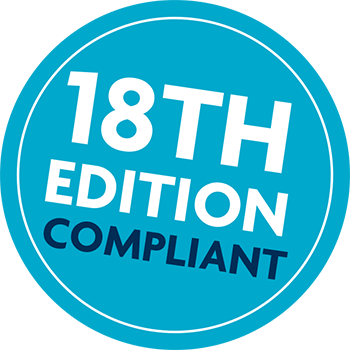 There are many electrician's out there, you only have to do a search on Google to find your local Electrician, but have you ever questioned their knowledge and experience? The answer is probably no, right? After all, they are qualified as an electrician, they should know everything about electrics, right? Wrong.
Not all Electricians know all there is to know about electrics, some specialise in a particular field, some installations require further training after qualifying as an Electrician so it is important to make sure that the Electrician you engage is able to do the work required. 
Then there are the ever changing regulations, most recently in January 2019, the 18th Edition, which we can proudly say our Electricians are trained to, however, sadly not all Electricians find the time to retrain and therefore some will be working to out-dated regulations, meaning your property is not as safe as the latest regulation was designed to ensure it is.
There are also Electricians who have multiple years of experience and nearing their retirement but no knowledge of the latest regulations, therefore, still work to old methods, often introducing dangers into your home rather than making your home safer. 
In addition to this there are now fast track courses, meaning a person can become a qualified Electrician in as little as 18 weeks, 18 weeks! Whilst this is great for those that want a career in the industry, as it means they can go on to work for a company and gain further experience and knowledge, the less positive side means that there are Electricians out there who are newly qualified with no experience and very little knowledge, working in peoples homes. We have seen the work produced by some of these Electricians.
So the important thing to remember is to ask yourself or indeed enquire further to check:
1. Is the electrician qualified?
2. How many years experience does the electrician have?
3. Is the electrician trained and working to the latest regulations?
4. Is there electrician insured should anything go wrong?
5. Is the electrician registered with a scheme that reviews their work?
6. How knowledgeable is the electrician, can he offer much advice?
7. Can the electrician provide reviews?
After all it is your home they are coming into, you wouldn't necessarily spot any issues with their work but should the work be faulty this could be picked up when you come the sell your property which could cause you some issues. There is always a cost to rectify faulty work and worse still fire risk does happen and I am pretty sure nobody wants to run that risk. So never be afraid to ask questions and always do your research, a reputable Electrician will be happy to help.
If you need further advice please feel free to contact your local electricians for Bexley and Sidcup on 01322 686 073.