What Does 'Qualified Electrician' Mean To You?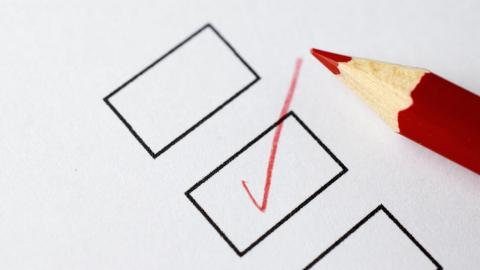 Over the years only a handful of times I have been asked if I am qualified or if I am registered with the NICEIC, to which my reply has been, yes, and the conversation has ended there. Do you take your Electricians word that they are Qualified? What Does 'Qualified Electrician' Mean to You?
Did you know that an increase of skill shortages across the board has led training companies to offer 'fast-track' courses? But do they guarantee qualified tradespeople such as an electrician? The short answer: no.
Here are a few things to consider if you choose to employ a fast track electrician:
No Qualifications or Training 
The most common roles that these quick-fix courses advertise to help towards are those of 'domestic installers'. Also known as a domestic electrician, this kind of entry-level job doesn't require a formal qualification or scheduled training. Not all of these courses cover all electrical work either, some can be very basic indeed.
'Qualified Electrician'
Who wouldn't want to be a "qualified" electrician within 8 weeks? Well, unfortunately, a qualified electrician they are not – simply having a certificate from a training company does not help in securing the status of a qualified electrician, the capabilities, or skills and neither the accompany experience. But the newly "qualified electrician" will use these words in their advertising, extremely misleading.
Lack of NVQ
Sometimes, these kinds of courses will say that they can assist towards an NVQ. While not a complete lie, this is often misconstrued. An NVQ is an on-the-job qualification that is earned through experience. Most fast track training consists of classroom-based learning, meaning it is impossible that these fast track electricians will secure an NVQ3; the qualification regarded as crucial by employers and so therefore they are more inclined to start their own self-employed business, a real concern for homeowners.
Do Your Research
The best route to becoming an electrician is to complete an apprenticeship. This guarantees a wealth of on-the-job experience over a period of 5 years – a lot different to 8 weeks! Don't be afraid to ask your electrician if they did an apprenticeship or fast track course. Ask how many years' experience they have, if they are trained in all types of electrical work, and if they are members of any trade association. A good electrician will also be happy to provide references. This will give you the insight you need to decide if they are competent and skilled enough for your project as well as peace of mind knowing their work and/or business are monitored and assessed regularly. And lastly… Don't just take their word, look them up and confirm it!
For more information, contact Mark on 01322 686 073 or email info@mtrelectrics.co.uk