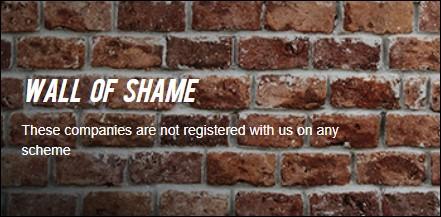 You must do your homework before selecting a tradesperson, sadly...
YOU need to be SURE that you have chosen the right team for the job…
Did you know that, sadly, there are many 'companies' claiming to be registered with a CPS (Competent person scheme) whether it be NICEIC or ELECSA (or indeed others).
Be aware that various companies advertising only a mobile number and with little online presence can easily be under-qualified and un-insured, simply DIYers masquerading as tradespeople (this runs deeper than just electrics although we obviously see this first hand), often disappearing at the first signs of any issues, without receipts or certification, with no backup or warranty should anything untoward happen.
Be sure to do your homework, the following checks should be made before engaging any tradesperson:
Check registration with professional bodies, don't just take their word because they SAY they are, but actually verify online, you can do this here using the central website run by the government to list everyone 

www.electricalcompetentperson.co.uk

Ask to see their public liability insurance documents, checking the value and expiration date

Look for independent reviews from other customers online (Google, Facebook, Freeindex, etc...)

Enquire as to what guarantees the work will come with and how they provide these

A genuine tradeperson will have nothing to hide and be only too happy to provide any references and information that you require
People often tell me that they feel as though they are being 'annoying' or just feel plain embarrassed when asking a potential tradesperson for any references or guarantees.  I can assure you that genuine traders will be only too happy to provide you with these details. In fact I view it as a good sign that the customer is conscientious and interested in the safety of their home & family. 
If all the pieces fit, then you can be sure you have made the right choice.
It can pay dividends to look for more than just the cheapest quote, as there is always someone willing to do things cheaper, often by cutting corners. 
ASK YOURSELF THIS: DO YOU REALLY WANT SOMEONE CUTTING CORNERS IN YOUR HOME OR PLACE OF BUSINESS?